Children's Parties
Enjoy a hassle-free creative party and create your own pebble art!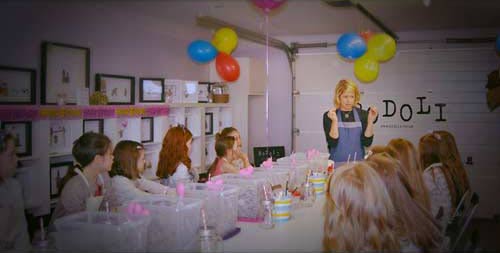 Let your children be creative in a BODOLI party where they will have an opportunity to create their own pebble art in a frame, paint, glue and, most importantly, have fun!
Your host will show the children how to create their masterpiece and each child will will receive a gift bad to take their framed work home in.
You'll also receive 10% off any products you wish to purchase on the day.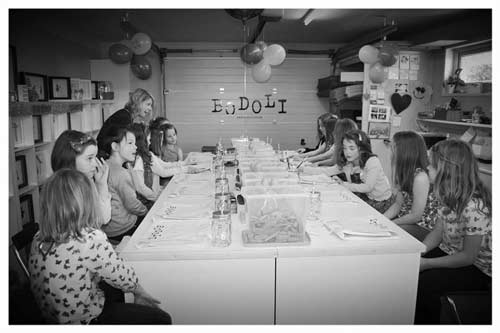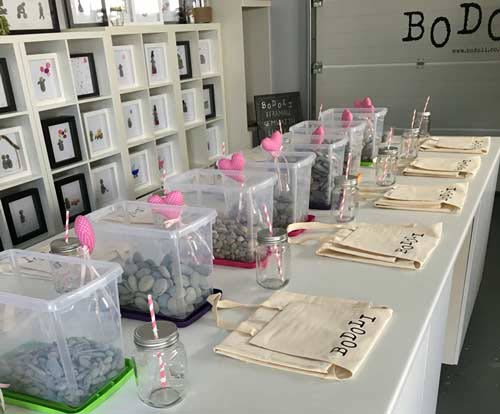 All the children will receive a soft drink on arrival. Don't worry mums and dads, there will be plenty of tea and coffee available for the grown ups! We'll also be happy to set up an additional table for you to serve food or cake.
We'll provide the aprons, so they won't get their clothes dirty as well as the party invitations for you to hand out to your guests.
You're welcome to decorate the workshop in for your child's birthday as well as bring any music along with you.
Cost and details
£200 per party
Maximum 10 children ideally, £10 per additional child
£10 additional charge for us to put up banners and balloons
Duration: 2 hours
Deposit: 50% deposit required at time of booking, balance to be paid 2 weeks before event
To book your party contact BODOLI on either:
[email protected] or 07967 103 275