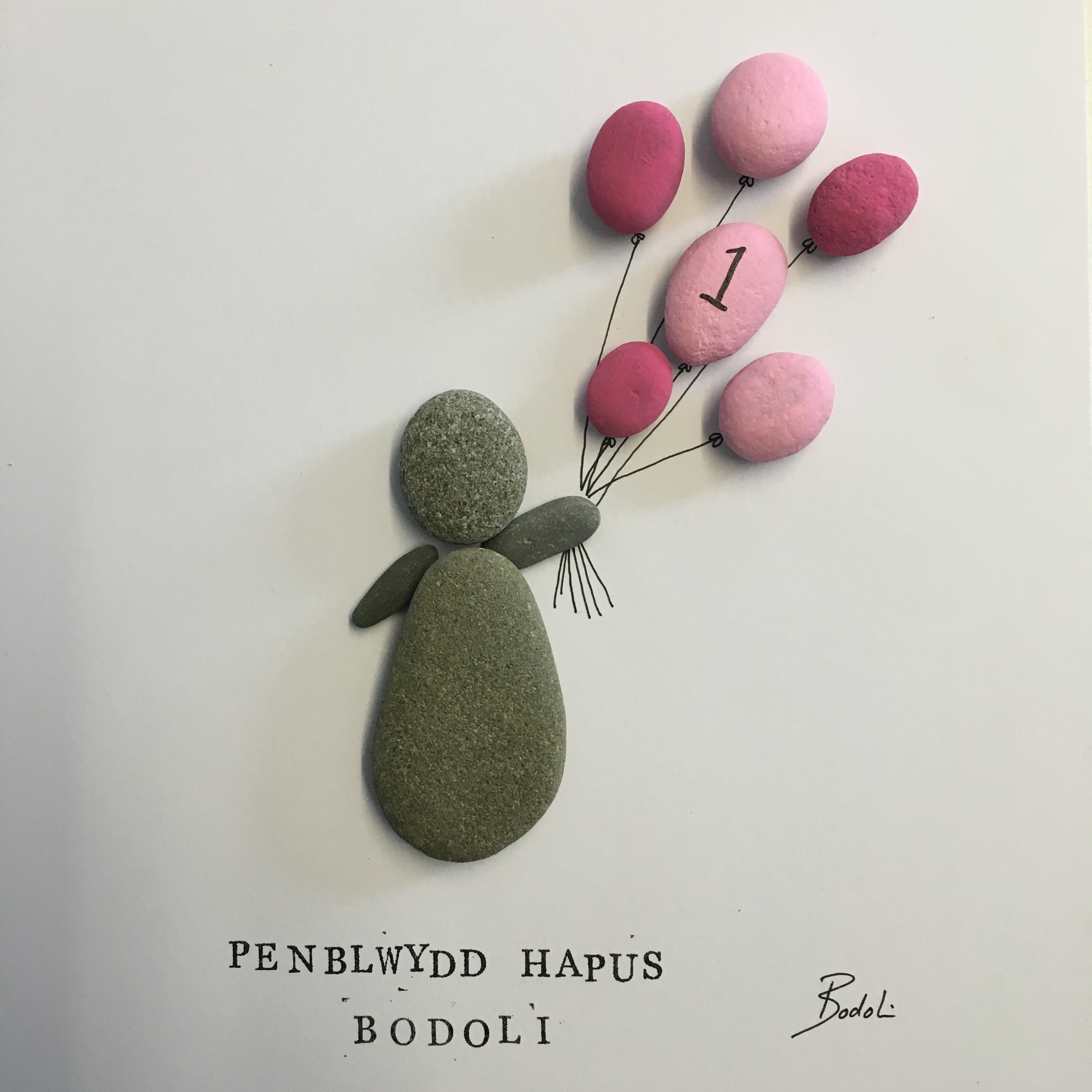 Well hello there!!
We are celebrating our first birthday today. Time has flown over the last year. Also a lot has changed, what started out being a company which created pebble art frames, we now offer personalised frames, jewellery and spoons and also children and adult parties and workshops. We host a pebbleart workshop once a month for children of all ages to come and create their own pebble art frame in our BODOLI workshop in Newcastle Emlyn.
Here are the dates for the forthcoming BODOLI workshops. If you are interested in booking any please email us at [email protected]
14.5.16 Saturday
1.6.16 Wednesday Half Term
9.7.16 Saturday
17.8.16 Boys only Wednesday Summer holidays
24.8.16 Wednesday Summer Holidays
Bit of news our BODOLI frames will be on Ffab / Gomer stand at the Urdd Eisteddfod 2016 so if you are there why not pop in. There will be a range of suitable gifts for birthdays, New Home, Friends, New born baby without forgetting Sali Mali and Jac y Jwc frames.
BODOLI Frames are now stocked in Siop Mirsi, Pwllheli and Siop Bodlon The Old Library, Cardiff.
Remember it's Father Day on Sunday 19th June. Here are some ideas for Father's Day presents.
To celebrate our 1st Birthday we are offering 15% off all frames and spoons by using the code Horray1 If you can't see anything suitable online then please message us and we can create a special gift and will be happy to include the 15% discount. Offer ends 31.5.16
www.bodoli.co.uk
Bye for now,
BODOLI