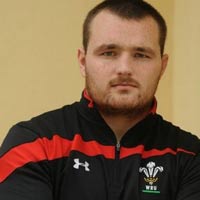 Where has the last few months gone? We have had a very busy Summer with the National Eisteddfod in Meifod, where we met some lovely new customers, celebrities and friends. We will definitely be attending the National Eisteddfod again next year – as long as my good friends and family are willing to help again. It was a bit of a juggle to arrange the kids back at home, but it all went smoothly. They seemed happy enough when I came home, although my son Iari who is 5 years old said that Daddy couldn't cook ! Well daddy has a year to practise now.
We were also pleased to launch our website at the Eisteddfod, which resulted in lots of online orders all waiting for me to get creating on my return back to our workshop.
As part of our promotions in the Eisteddfod we were very lucky to have a signed frame from The Welsh Rugby Union Training squad 2015 that we gave away as a fantastic one off raffle prize.
Thanks to Ken Owens for chosing the raffle prize – watch his video here.
Last weekend we attended a Ceredigion Young Farmers Event to celebrate farming. It was fantastic. There was a range of craft and food producers and an opportunity for the public to get a feel of what being a farmer is like. The farming frames were very popular…
Whilst writing this I'm thinking what else have we been doing? Sorting out new outlets to stock our frames, packaging, labelling, familiarising ourselves with the website and planning Winter events.
We have a Ladies Night booked for October 30th in our workshop where customers can come along for a glass of bubbly and browse our products. We have also booked to attend the Llandeilo Festival of Senses and The Winter Fair at Builth Wells.
And I have made myself a promise that I will blog every week. Let's see!!!!