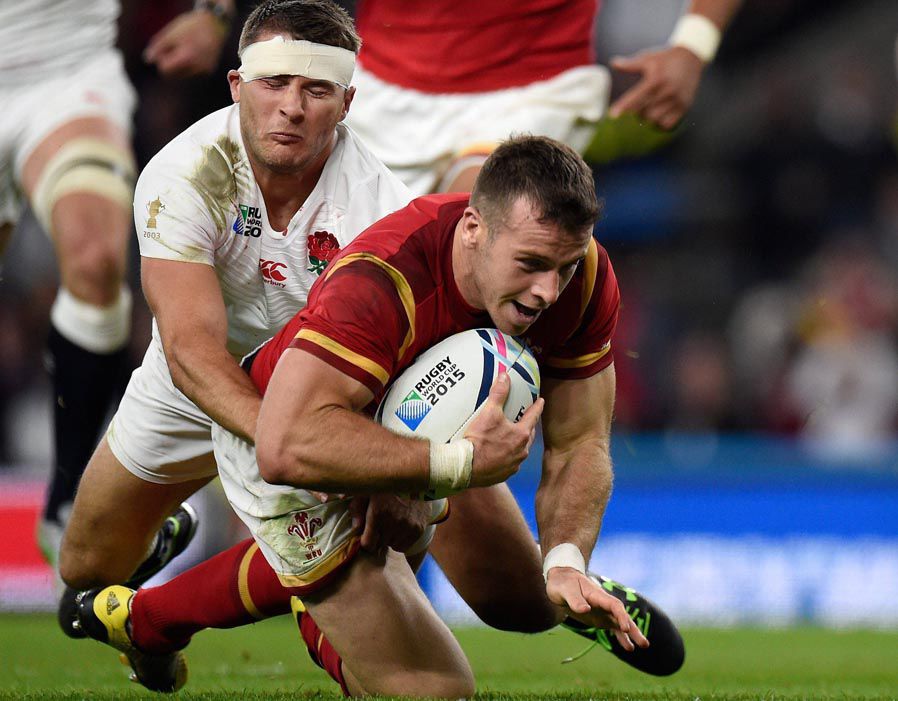 What an exciting week celebrating the Wales wins in the Rugby World Cup. I had the pleasure of meeting rugby star Gareth Davies who scored the only try against England and the first try against Fiji. Gareth Davies agreed to sign some frames for a fantastic cause. I also met his famous dog Pete, who was very friendly and loved my feet!!!!
Gwesty'r Emlyn Hotel in Newcastle Emlyn hosted a Think Pink Ladies Night on Friday 2nd October and was raising money for Prince Philip Hospital in Llanelli. The evening was a huge success where many local ladies came to support the evening.
Two signed rugby frames were up for auction and one went for £220 and the other for £185. Another three people also wanted the frames so BODOLI and Gareth Davies will have to meet again to sign the frames. In total the signed frames raised £840 for the local Breast cancer unit in Llanelli.
BODOLI was delighted to support such a great local charity.