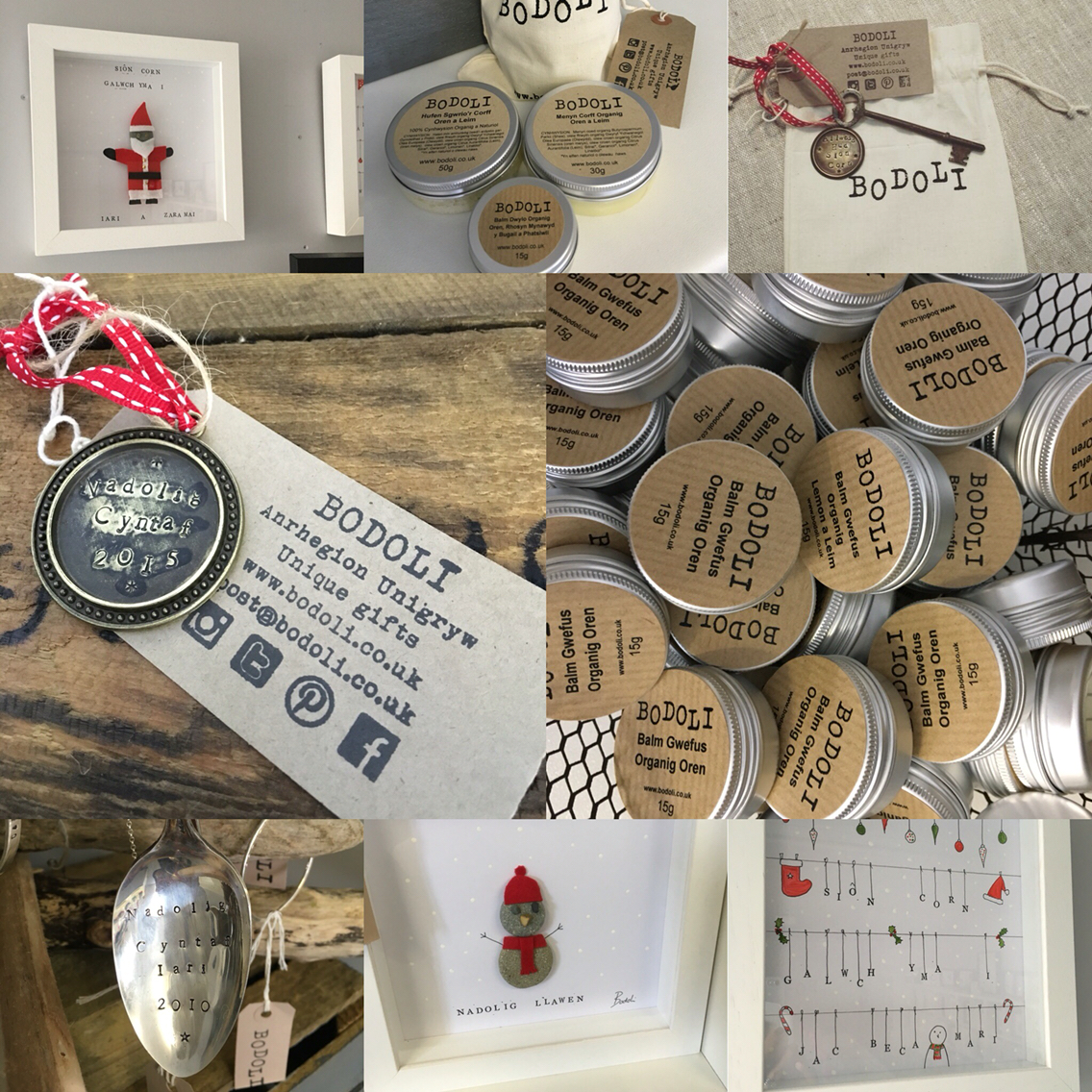 Well we have had a very exciting weekend with our first Ladies Night on Friday 30th October. Over 60 ladies visited the workshop and started their Xmas shopping. Remember only 8 weeks until xmas.
During the evening we launched some new products now for sale with BODOLI. Organic beauty products with Welsh labelling. The sets include Body Scrub, Body Butter and Hand Balm that come in a BODOLI cotton gift bag for £16.50. There are 2 choices Orange & Lime, or Orange, Rose Geranium & Patchouli. We also have Lip Balms in Orange, and Lemon & Lime for £4.95 each.
Our Santa's Magic Key was also popular on the evening. These are selling for £9.95. A lovely gift for children to explain how Santa comes into the house if you have no chimney. Several orders were placed for the Xmas tree decorations; personalised spoons with (Child's name) or First Xmas 2015. These are £16.00 each.
Without forgetting our popular frames. A few Snowmen found themselves new homes after the evening. These are £55.00 each and again can be personalised.
We will be open late on Thursday 10th, 17th December for last minute xmas shopping.
If you are interested in any of the products mentioned please view our website www.bodoli.co.uk  or email [email protected]
Bye for now