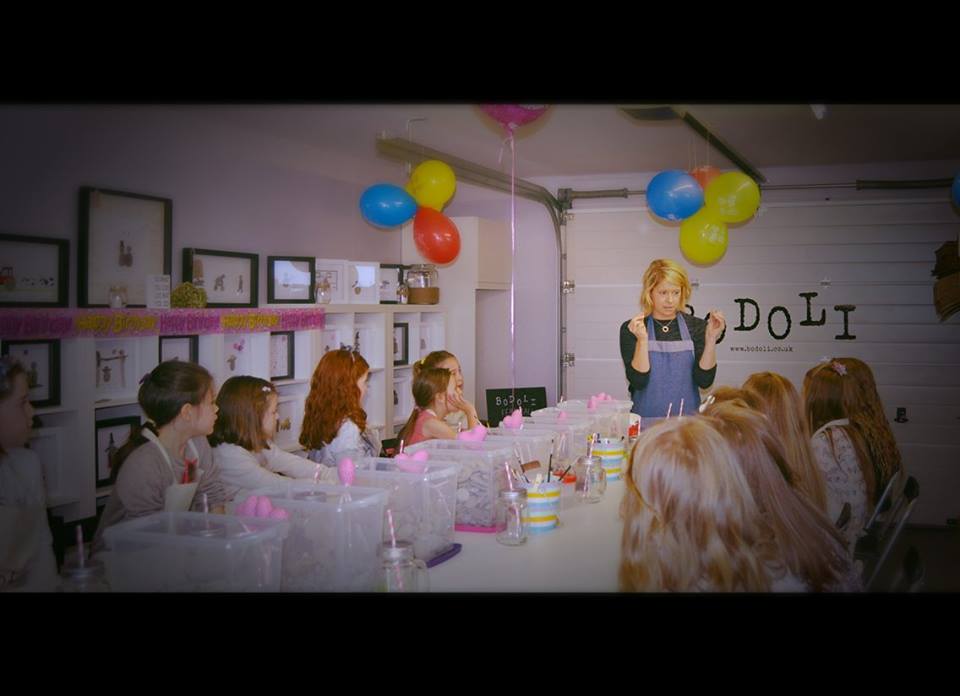 Happy Birthday to you, Happy Birthday to you!!!!! BODOLI now offer chidren's pebble art parties. We had lots of fun hosting our first children's party for Casi who was 8 years old. 13 girls came along full of enthusiasm to create their own pebble art frame.
We decorated the workshop with banners and balloons and every child got to wear a BODOLI apron before getting started.
BODOLI welcomed all the children to the workshop and showed the various frames that she had created. Rhiannon showed how to create a picture and explained what the different pebbles were used for.
The children couldn't wait to get started. They had fantastic ideas. The created a variety of designs including Father Xmas, Football and Our Family. The children had an opportunity to choose their own pebbles, paint and decorate with felt and pieces of wood.
Whilst the artwork was drying after being glued, the children ate their sandwiches (Casi's mum had prepared) and sang Happy Birthday to Casi.
The children were very excited to frame their artwork. They loved receiving their frames to take home along with their BODOLI gift bag.
The children's party includes party invites, creating a frame to take home, BODOLI Gift bag, workshop decorated and drinks during the party. A party normally lasts for 2 hours. The cost for up to 10 children is £150. For more information or to check availability of dates please email [email protected]
We also host Hen Parties and Parties for adults if you fancy doing it yourself!
Hip-ip Hoorray!!!