Well it certainly is Autumn, the leaves have turned colour and the mornings are getting frosty. Hard to believe where the Summer has gone.
Our Summer was spent enjoying many days out to coastal towns across West Wales. Surrounded by some very special colourful places has inspired BODOLI to create 'Our Towns' collection.
We have brought pebbles to life using vibrant distinctive colours to create these recognisable towns.
They will certainly brighten up your home and create a feeling of nostalgia towards the unique towns that we all love visiting. We can create any town you wish; already the collection includes Conwy, Llandudno, Newcastle Emlyn and Cardigan. Click here to view the collection
www.bodoli.co.uk/product-category/personalised-gifts/our-towns/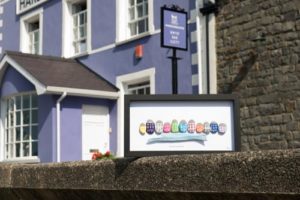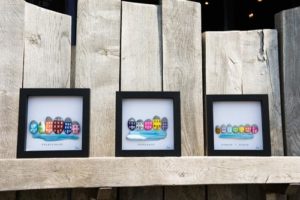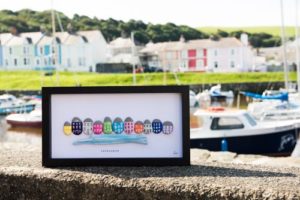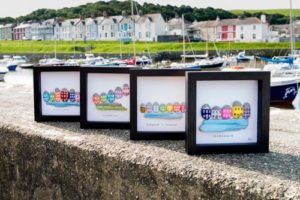 We exhibited at the National Eisteddfod once again in Abergavenny. It was lovely to meet new customers and catch up with old. Our Limited Edition Welsh Ladies enjoyed their time at the Eisteddfod. It was in the Fenni where the Welsh costume originated with Lady Lanover. We nearly have the complete set of the Welsh tartans for the ladies, so don't miss out and get yours. We are only making a 100 of each.
Our workshops are still very popular not only for children but also adults. We ran our first adults workshop last weekend. It was great fun. Some made 3 frames each as Christmas presents. If you're interested in the workshops email us at [email protected]
Have you started your Christmas shopping yet? Well if not we have a special treat for you 10% off all products until the end of October with the code siopadolig10
Here are some ideas for your Christmas presents.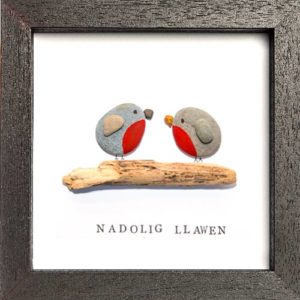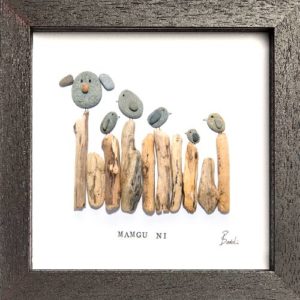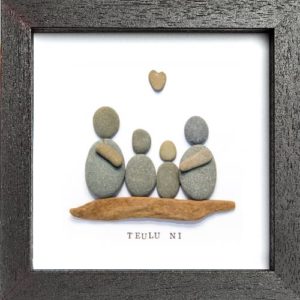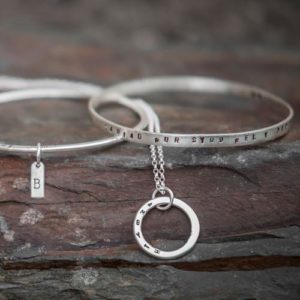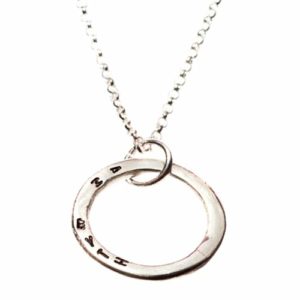 We also have a Ladies Night on Friday 11th November in the workshop in Newcastle Emlyn 7pm – 10pm where you will receive 10% off, free glass of bubbly, nibbles and a chance to win a BODOLI hamper. We hope to see you on the night.
That's it for now, off to paint some pretty houses, speak soon
BODOLI Team.